Our commitment to you, our patient, is to provide the highest level of optometric care with uncompromising personalized service for the entire family.
Visit Family Optometric Group for an Eye Exam in Oxnard Today!
Family Optometric Group provides exceptional eye care for you and your entire family.
Drs. Holden & Knapp
are our experienced optometrists serving Oxnard, CA who provide comprehensive eye care and eye wear services for both children and adults.
Meet Drs. Holden & Knapp - The #1 Optometrists in Oxnard, CA!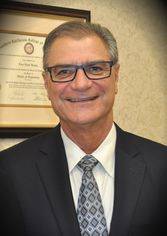 A 1986 graduate of the Southern California College of Optometry, Oxnard native Dr. Holden also completed one year as a Clinical Instructor in the Contact Lens Department at SCCO. In addition to practicing general optometry, he is certified to treat ocular diseases, and co manages cataract and Lasik procedures. Dr....
Read More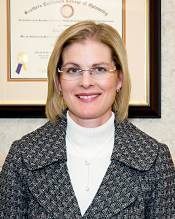 A Minnesota native, Dr. Knapp came West to attend the Southern California College of Optometry, graduating with Distinction in 1987.  In addition to general optometry, she has had extensive training in Low Vision Rehabilitation, Geriatric, and Pediatric care. Dr. Knapp also co-manages LASIK and cataract patients and is certified to treat ocular diseases....
Read More
Family Optometric Group Is Here to Serve You and Your Eyes, in Oxnard and Port Hueneme, CA
We are committed to providing you with expert, friendly eye care services at Family Optometric Group. With more than 25 years caring for eyes in Ventura County, we treat our patients like family. Our whole optical team will give you the personalized attention you deserve to ensure amazing vision and healthy eyes!
Welcoming infants, kids and adults of all ages, we'll check your eyes thoroughly, correct your eyesight and help manage ocular disease. Accurate visual acuity testing and comprehensive eye exams are just a few of our many specialties. No matter your visual need, we'll fulfill it in our Oxnard, CA, office!
Are you looking for new eyewear? Our collection of designer eyeglasses is sure to provide you with a perfect pair that enhances your natural beauty and unique style. With our on-site finishing lab, all lenses are crafted with absolute precision. Not interested in wearing eyeglasses? With skill and experience, we'll fit you with contact lenses that give crisp eyesight and comfortable wear. Thinking about LASIK? We're happy to provide consultations.
We keep up with the rapid advances in optometric care and modern technology. Our equipment is cutting-edge, so you benefit from the latest diagnostic procedures and progressive ocular treatments. If you're diagnosed with an eye disease, such as macular degeneration, cataracts or glaucoma, we'll work with you to prevent future vision loss. Quality of vision is critical to quality of life, and we aim high to keep you seeing great and looking sharp.
Stop by our office in Oxnard today!
See what our patients are saying!
I just moved back into OXNARD and was calling around to find an optometrist, Siri led me to contact family optometric group. By far one of the best experiences I have had!!! Amazingly well knowledgeable staff and extremely friendly. Dr. Holden was awesome and Lisa! Thank you for all your...
-
Andres A., Google Review, 2016
Read More
Multifocal Contact Lenses Could Be Just Right For You!
If you are experiencing trouble with close vision then multifocal contacts are what you are looking for! They come in many different types to provide clear vision suited to your visual needs.
What's New at Family Optometric Group?
Jul 12, 2017
Light sensitivity, also known as photophobia, is a condition in which bright light - either natural sunlight or artificial light - can cause significant discomfort, pain and intolerance. People that...
We value your eye health & understand that the highest quality in care makes the difference.
Our Quality Eyecare
Because we know how much your eye health, vision, and appearance can mean to the quality of your life, we are committed to excellence in providing your complete eyecare needs. We are proud to have been providing Optometric care to families in Ventura County for over 25 years.
Our Quality Eyewear
Our highly trained Eye Doctors, Drs. Holden and Knapp, and experienced Staff with over 70 years of combined Optical experience make sure you get eyewear that is perfect for you, and our onsite finishing lab ensures that your prescription is held to the Doctors' most exacting standards.
Come and See Us
With our office in Oxnard, Family Optometric Group serves patients from all over the Ventura County.
Schedule an appointment with our office today to see how we can help you get the best comprehensive affordable eye exams for the entire family.
Need directions? Check us on Google Maps or call our office!
1545 West 5th St. Suite 100
Oxnard, CA 93030
Monday:

9:00 AM - 5:30 PM

Tuesday:

9:00 AM - 6:00 PM

Wednesday:

9:00 AM - 5:30 PM

Thursday:

9:00 AM - 6:00 PM

Friday:

9:00 AM - 5:00 PM

Saturday:

Closed

Sunday:

Closed
*Our office is closed from 12-1 for lunch.